New Position Elevates Advocacy to Drive Strategic Initiatives and Raise the Industry's Profile with Policymakers
Folsom, CA – Feb. 28, 2023 – The North American Blueberry Council (NABC) has selected Alyssa Houtby as its new government affairs director. In this newly created role, Houtby will lead the council's advocacy efforts and will work closely with Monument Advocacy, NABC's Washington, D.C.-based lobbying firm.
"I'm excited to have Alyssa's federal affairs experience, relationships and passion for agriculture in support of the blueberry industry going forward," said NABC President Kasey Cronquist. "Having our first-ever government affairs director on board is a game changer for the council and for the stakeholders we represent."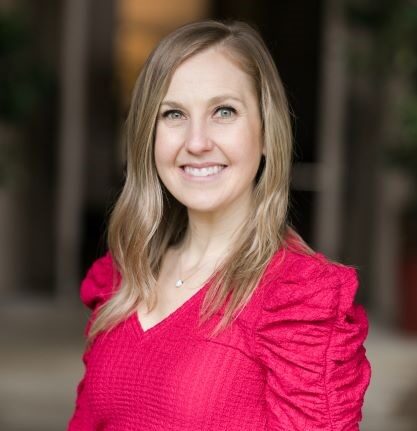 Prior to joining NABC, Houtby was the senior director of federal affairs for California Citrus Mutual (CCM) in Exeter, California. During her 11 years with CCM, she also served as the director of government affairs and director of public affairs.
Houtby has extensive experience in communications with policymakers, coalition building, policy analysis and political strategy development. Her deep understanding of governmental processes, USDA programs and global trade dynamics affecting agriculture will help NABC fulfill its mission of encouraging cooperation among the international blueberry community, providing members with critical market information, and acting as an advocate for the blueberry industry in legislative and regulatory concerns.
Houtby earned a bachelor's degree in agricultural business from California State Polytechnic University, San Luis Obispo. She's an alumnus of the California Agricultural Leadership Foundation (Class 49) and has served as a board member of the Alliance for Food & Farming.
"I'm thrilled to represent the blueberry industry in Congress and state houses across the country, and help drive policies that promote the continued growth and success of the blueberry industry," Houtby said. "I look forward to contributing to the NABC's service to the industry in the governmental advocacy space."
Media contact:
Kasey Cronquist
NABC President
916-333-7863
###
About the North American Blueberry Council
Since 1965, the North American Blueberry Council (NABC) has been the voice of the blueberry industry in the U.S. and Canada. NABC's members represent approximately 70% of the North American highbush blueberry crop. NABC was instrumental in the establishment of the U.S. Highbush Blueberry Council (USHBC), a federal agriculture research and promotion program with independent oversight from the United States Department of Agriculture (USDA). Learn more at nabcblues.org.